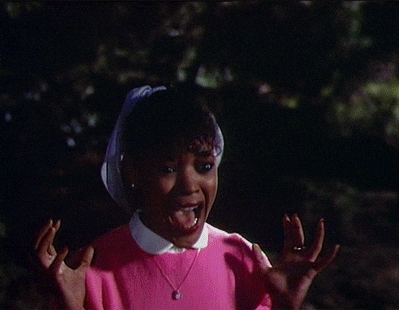 Halloween season is here and that means all the most popular streaming services are filled with scary films. We've rounded up a list of the best horror movies that are streaming right now on Netflix, Amazon Prime and Hulu. So grab some popcorn, turn down the lights and let's get right into it!
---
Netflix
Insidious
A family looks to prevent evil spirits from trapping their comatose child in a realm called The Further.

Director: James Wan
Writer: Leigh Whannell
Stars: Patrick Wilson, Rose Byrne, Ty Simpkins
Scream
A year after the murder of her mother, a teenage girl is terrorized by a new killer, who targets the girl and her friends by using horror films as part of a deadly game.

Director: Wes Craven
Writer: Kevin Williamson
Stars: Neve Campbell, Courteney Cox, David Arquette
The Witch
A family in 1630s New England is torn apart by the forces of witchcraft, black magic, and possession.

Director: Robert Eggers
Writer: Robert Eggers
Stars: Anya Taylor-Joy, Ralph Ineson, Kate Dickie
The Texas Chainsaw Massacre
Two siblings and three of their friends en route to visit their grandfather's grave in Texas end up falling victim to a family of cannibalistic psychopaths And must survive the terrors of leatherface and his family.

Director: Tobe Hooper
Writers: Kim Henkel (screenplay by), Tobe Hooper (screenplay by)
Stars: Marilyn Burns, Edwin Neal, Allen Danziger
The Conjuring
Paranormal investigators Ed and Lorraine Warren work to help a family terrorized by a dark presence in their farmhouse.

Director: James Wan
Writers: Chad Hayes, Carey W. Hayes
Stars: Patrick Wilson, Vera Farmiga, Ron Livingston
The Blackcoat's Daughter
Two girls must battle a mysterious evil force when they get left behind at their boarding school over winter break.

Director: Oz Perkins (as Osgood Perkins)
Writer: Oz Perkins (as Osgood Perkins)
Stars: Emma Roberts, Kiernan Shipka, Lucy Boynton
Tucker & Dale vs. Evil
Affable hillbillies Tucker and Dale are on vacation at their dilapidated mountain cabin when they are mistaken for murderers by a group of preppy college students.

Director: Eli Craig
Writers: Eli Craig, Morgan Jurgenson
Stars: Tyler Labine, Alan Tudyk, Katrina Bowden
The Ritual
A group of college friends reunite for a trip to the forest, but encounter a menacing presence in the woods that's stalking them.
Director: David Bruckner
Writers: Joe Barton, Adam Nevill (novel)
Stars: Rafe Spall, Arsher Ali, Robert James-Collier
Candyman
The Candyman, a murderous soul with a hook for a hand, is accidentally summoned to reality by a skeptic grad student researching the monster's myth.
Director: Bernard Rose
Writers: Clive Barker (based on "The Forbidden" by), Bernard Rose
Stars: Virginia Madsen, Xander Berkeley, Tony Todd
I am the pretty thing that lives in the house
A young nurse takes care of an elderly author who lives in a haunted house.
Director: Oz Perkins (as Osgood Perkins)
Writer: Oz Perkins (as Osgood Perkins)
Stars: Ruth Wilson, Paula Prentiss, Bob Balaban
---
Amazon Prime
Carrie
Carrie White, a shy, friendless teenage girl who is sheltered by her domineering, religious mother, unleashes her telekinetic powers after being humiliated by her classmates at her senior prom.

Director: Brian De Palma
Writers: Stephen King (novel), Lawrence D. Cohen (screenplay)
Stars: Sissy Spacek, Piper Laurie, Amy Irving
Annihilation
A biologist signs up for a dangerous, secret expedition into a mysterious zone where the laws of nature don't apply.

Director: Alex Garland
Writers: Alex Garland (written for the screen by), Jeff VanderMeer (based on the novel by)
Stars: Natalie Portman, Jennifer Jason Leigh, Tessa Thompson
Hereditary
A grieving family is haunted by tragic and disturbing occurrences.

Director: Ari Aster
Writer: Ari Aster
Stars: Toni Collette, Milly Shapiro, Gabriel Byrne
Suspiria
A darkness swirls at the center of a world-renowned dance company, one that will engulf the artistic director, an ambitious young dancer, and a grieving psychotherapist. Some will succumb to the nightmare. Others will finally wake up.

Director: Luca Guadagnino
Writers: Dario Argento (characters), Daria Nicolodi (characters)
Stars: Chloë Grace Moretz, Tilda Swinton, Doris Hick
Sleepaway Camp
Angela Baker, a traumatized and very shy young girl, is sent to summer camp with her cousin. Shortly after her arrival, anyone with sinister or less than honorable intentions gets their comeuppance.

Director: Robert Hiltzik
Writer: Robert Hiltzik
Stars: Felissa Rose, Jonathan Tiersten, Karen Fields
Rosemary's Baby
A young couple moves in to an apartment only to be surrounded by peculiar neighbors and occurrences. When the wife becomes mysteriously pregnant, paranoia over the safety of her unborn child begins to control her life.

Director: Roman Polanski
Writers: Ira Levin (novel), Roman Polanski (screenplay)
Stars: Mia Farrow, John Cassavetes, Ruth Gordon
A Quiet Place
In a post-apocalyptic world, a family is forced to live in silence while hiding from monsters with ultra-sensitive hearing.

Director: John Krasinski
Writers: Bryan Woods (screenplay by), Scott Beck (screenplay by)
Stars: Emily Blunt, John Krasinski, Millicent Simmonds
---
Hulu
Child's Play
A single mother gives her son a much sought-after doll for his birthday, only to discover that it is possessed by the soul of a serial killer.

Director: Tom Holland
Writers: Don Mancini (story), Don Mancini (screenplay)
Stars: Catherine Hicks, Chris Sarandon, Alex Vincent
The Blair Witch Project
Three film students vanish after traveling into a Maryland forest to film a documentary on the local Blair Witch legend, leaving only their footage behind.

Directors: Daniel Myrick, Eduardo Sánchez (as Eduardo Sanchez)
Writers: Daniel Myrick, Eduardo Sánchez (as Eduardo Sanchez)
Stars: Heather Donahue, Michael C. Williams, Joshua Leonard
The Evil Dead
Five friends travel to a cabin in the woods, where they unknowingly release flesh-possessing demons.

Director: Sam Raimi
Writer: Sam Raimi
Stars: Bruce Campbell, Ellen Sandweiss, Richard DeManincor
The Evil Dead II
The lone survivor of an onslaught of flesh-possessing spirits holes up in a cabin with a group of strangers while the demons continue their attack.

Director: Sam Raimi
Writers: Sam Raimi, Scott Spiegel
Stars: Bruce Campbell, Sarah Berry, Dan Hicks
Hellraiser
An unfaithful wife encounters the zombie of her dead lover; the demonic cenobites are pursuing him after he escaped their sadomasochistic underworld.

Director: Clive Barker
Writer: Clive Barker
Stars: Andrew Robinson, Clare Higgins, Ashley Laurence
Invasion of the Body Snatchers (1978)
When seeds drift to earth from space, mysterious pods begin to grow and invade a small town, replicating the residents one body at a time.

Director: Philip Kaufman
Writers: W.D. Richter (screenplay), Jack Finney (novel)
Stars: Donald Sutherland, Brooke Adams, Jeff Goldblum
Children of the Corn
A young couple is trapped in a remote town where a dangerous religious cult of children believe everyone over the age of 18 must be killed.

Director: Fritz Kiersch
Writers: Stephen King (short story), George Goldsmith (screenplay)
Stars: Peter Horton, Linda Hamilton, R.G. Armstrong
SAW
Two strangers, who awaken in a room with no recollection of how they got there, soon discover they're pawns in a deadly game perpetrated by a notorious serial killer.

Director: James Wan
Writers: Leigh Whannell, James Wan (story)
Stars: Cary Elwes, Leigh Whannell, Danny Glover
---
That's our list of some of the best horror movies streaming right now! No matter which streaming service you subscribe to, there's definitely plenty to watch this Halloween season.
---
You might also like:
Haunted Alabama: Step Inside the Most Haunted House in Russellville